DESCOSSY Julien
Julien DESCOSSY is a confirmed artist.
The Collioure Museum of Modern Art has many of his works, as does the Agde Museum.
Many individual and group exhibitions are to his credit.
Entered the Fine Arts of Nîmes where he spent three years raising this Claude VIALAT.
At the National School of Fine Arts in Montpellier, under the tutelage of DANIEL DEZEUSE, he successfully obtained, in 1995, the National Superior Diploma in plastic expression.
A great artistic career opens up to him.
The quality of his work provides us with proof.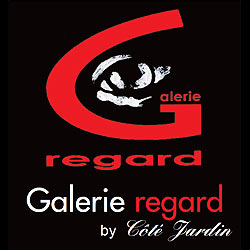 Galerie regard by Côté Jardin
17 avenue Georges Clémenceau
83120 Sainte-Maxime
☎ +33 (0)4 94 56 57 63